Stud&Globe is specialized in coaching and placement of trainees abroad

My internship abroad in 4 steps!
Stud&Globe helps you during your internship search abroad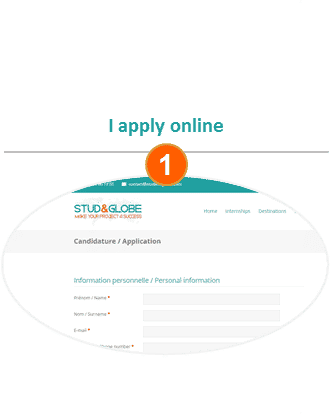 Watch the video interview from students who are satisfied with their internship abroad
I was lucky to do my internship in a 5* hotel in Mexico during 2 months. It was a great experience to know the Mexican culture and to stay in a beautiful hotel! Stud&Globe helped me to find this internship,…read more →

Stud&Globe has partnerships to offer you a wonderful experience abroad!