Stud&Globe is specialized in coaching and placement of trainees abroad

My internship abroad in 4 steps!
Stud&Globe helps you during your internship search abroad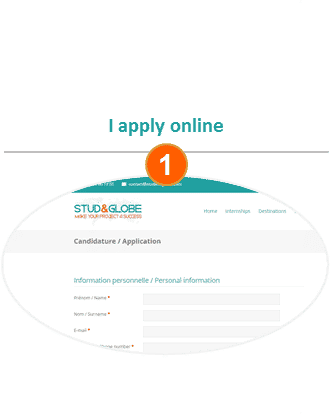 Watch the video interview from students who are satisfied with their internship abroad
Hi there! I did my internship in Ibiza in a 4*  hotel and it was amazing! I worked 5 days per week as a bartender but I also had time to enjoy the island and to visit beautiful beaches. I…read more →

Stud&Globe has partnerships to offer you a wonderful experience abroad!