MY INTERNSHIP ABROAD IN 5 STEPS WITH STUD

&

GLOBE

I create my Stud&Globe account
to the internships of my dreams


I interview with the company by Skype or on the phone

I fly to the host country
to be an international intern !
Stud&Globe has partnerships with many companies and hotels in Spain, Greece, Latin America, Ireland and United Kingdom
You are looking for an internship in France or abroad?
Stud&Globe helps you to prepare your application: coaching to improve your CV and the interview…until your trip to the host country.
Are you looking for an intern with an international profile?
With a team of recruitment experts as well as collaborations with many European training centers, Stud&Globe accompanies you in your recruitment of interns.
YOU ARE A SCHOOL OR A UNIVERSITY
You want to offer an experience abroad to your students?
Stud&Globe guide and propose a coaching to your students to find the best internship. We offer to your students quality internships, remunerated and with a training agreement, ensuring that their experience is in line with their studies and professional projection.
YOU ARE A TRAINING CENTER
You want to develop a European mobility thanks through Erasmus+
Our team helps you to build a tailor-made Erasmus+ Project and we will be in charge of all the process from the departure until the end of the internship
Students are satisfied with our services and testify just for you:
And so, how was your internship abroad?
My arrival and insertion in Barcelona's life have been very easy and great! I am sharing a flat with other students from the hostel, this is a real mix of cultures and I am met people from Kazakhstan , the... lire la suite !→

Hi there! I did my internship in Ibiza in a 4*  hotel and it was amazing! I worked 5 days per week as a bartender but I also had time to enjoy the island and to visit beautiful beaches. I... lire la suite !→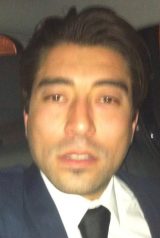 I was lucky to do my internship in a 5* hotel in Mexico during 2 months. It was a great experience to know the Mexican culture and to stay in a beautiful hotel! Stud&Globe helped me to find this internship,... lire la suite !→