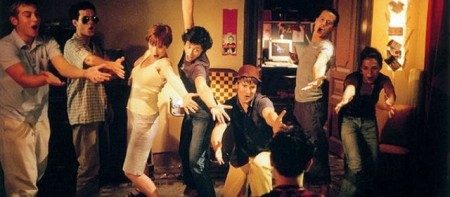 All the good reasons for sharing your housing in Spain during your  internship abroad
In Spain, sharing your apartment is more and more popular for both local and foreign students doing their internships, especially in big cities such as Barcelona or Madrid.
The concept: Several persons share the same apartment, an individual bedroom is assigned to each renter, but other parts such as the bathroom, the living room and the kitchen are in common.
Simpler and quicker procedures!
In general, a simple visit of the apartment and a meeting with the current roommates shall be enough for the "procedure". Moreover, the notice periods are generally shorter but also negotiables, which is an advantage if you come to Spain for a short period!
A cheaper rent: reducing the rent is significant for a trainee!
In Barcelona, there are very few small and private apartments (studios) with low prices. Unless you have a large budget, it may be difficult to find a private apartment. Sharing a flat is  a way to lodge at a lower cost, while enjoying the comfort of the housing through the division of the rent between renters. You will also avoid the agency fee and the deposit may be reduced.
*Plan about a budget of 300 to 500 € / month (all inclusive) depending on the district.
A guaranteed cultural exchange: you will meet people coming from all over the world!
Doing an internship abroad means you set out to discover a new culture. Sharing your apartment remains the best way to meet people and create easily a group of friends but also to practice foreign languages during your everyday life. So go ahead and check out our Blog to find a flat share in Spain!