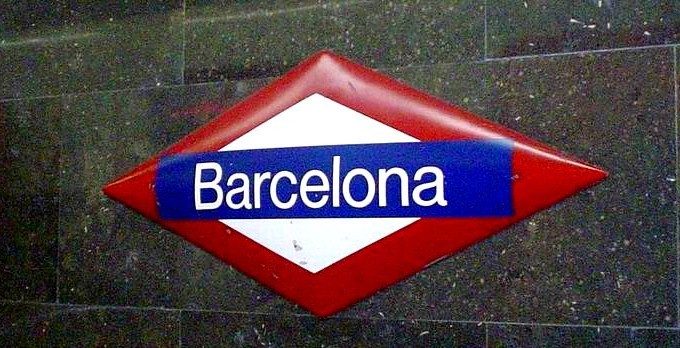 Transport guide in Barcelona, how to move?
You have just arrived to Barcelona to make an international internship or to study thanks to Erasmus program ?
Thanks to Stud&Globe advice and information, you can travel with peace of mind! In this article, our team gives you good tips to move in Barcelona : bike, bus, tram and subway in Barcelona as well as Segway, Gocars and cable cars.
Subway
Daily, 11 lines cross each others ways underneath Barcelona.
Schedules
From Monday to Thursday from 5am to midnight
On Friday from 5am to 2am
On Saturday from 5am to Sunday continuously
On Sunday from 12am to 12pm
Special schedules
Holidays : from 5am to midnight.
The days before of holidays : from 5pm to 2am
December 31st, June 23rd, August 14th and September 24th : from 5pm then all night continuously
December 24th : from 5pm to 11pm
Price
T1 : 1 travel for 2.15€
T10 : 10 travels for 9.95€
T50/30 : 50 travels during 30 days : 42.50€
T70/30 : 70 travels during 30 days : 59.50€
T Dia : unlimited travels during one day : 7.60€
T Mes : unlimited travels during one month : 52.75€
T-Trimestre : unlimited travels during a quarter : 142€
T-Jove (less than 25 years) : unlimited travels during a quarter : 105€
Hola BCN 2 dies : unlimited travels during 2 days : 14€
Hola BCN 3 dies : unlimited travels during 3 days : 20.50€
Hola BCN 4 dies : unlimited travels during 4 days : 26.50€
Hola BCN 5 dies : unlimited travels during 5 days : 32€
Subway map
Consult the subway map of Barcelona and the official website of the TMB to know more about it !
Bus
Schedules
Generally buses operate from 6am to 10pm. The waiting time is from 5 to 10 minutes during the rush hours and from 10 to 20 minutes the rest of the day.
Night bus
This night bus (NitBus) runs between 10pm and 6am. The price is the same as day buses and the depart is from Plaça Catalunya. The night bus lines name always begins with the letter N.
TMB application
Download it, It is available on Android and on IPhone! It allows you to geotag yourself to help you to find the closest stops, the bus lines nearby and give you their schedules.
Price
The price is the same as Barcelona subway.
Plan of bus
Take a look at the bus map of Barcelona and  TMB website to know more about it !
Tram
The tram in Barcelona is a good transport mean if you want to go to districts without subway connection. The ticket price is the same than those of the bus and Barcelona subway.
Bike
Barcelona has a large number of bicycle paths allowing you to move in a simple and pleasant way in the city. However, if you don't have a bike, you can rent it from 6€ for 2 hours. Here are some rentals :
Green Bikess Barcelona in the Gotico district: C C/Escudellers, 48 Barcelona.
Bornbike in the Barceloneta district  : C C/Marquesa, 1 Barcelona.
Budgets Bikes in the Ribera district  : C C/Estruc, 38 Barcelona.
Bicing
Bicing is the service of municipal transport reserved for the Barcelona residents, thus, it is compulsory to have an NIE to rent it. How to get a NIE ?
The subscription cost is 47.16€/year and gives you the right to an unlimited number of trips of less than 30 minutes. Every additional half hour is charged 0.74€. Then, if the bike is not returned after two hours, the price increases to 4.49€. Finally, if you don't return the bike before 24 hours, you will be charged around 150€. To register, please consult the page of Bicing !
Segway
For a moment of relaxation and discovery, Stud&Globe, invites you to rent a Segway to visit the city. It is possible to rent all year from 59€ for 2 hours. Offices : Nou de la Rambla 38, Raval. Subway : Liceu (L3).
GoCars 
GoCars rental prices
1 hour rent costs 39€ by vehicle (2 people)
The special routes take between 2h and 2h30 and the price is 78€ by vehicle
The rent always includes petrol, helmets, an audio guide in French, a GPS and an insurance
You will have to pay a pledge of 300€
Conditions and restrictions
The driver should have a valid driving licence in Spain (the french licences are generally valid)
The driver must be at least 21-years-old
Children aged 7 or less, or measuring less than 1m35 cannot be on board
You can not go out of Barcelona City area
Address : Passeig Pujades 7, 08018 Barcelona
Taxi
In Barcelona, it's a fast, comfortable and inexpensive way to move around. Prices are lower than in France and the pick-up fee is 2€ during the day. You will pay on average less than 10€ for courses in the city center.
To take it, you only have to go to a taxi terminal or you can directly stop it in the street (green light on the roof and a « lliure » sign inside means the taxi is free).
Finally, here is the number if you forget something in the taxi : +34 902 101 564
Cable cars 
The cable railway and the funicular of Barcelona are two options to go to Montjuïc. There are two types of cable railway : the cable railway of port and the cable railway of Montjuïc.
The cable car of the port
This cable railway makes 3 stops: tour of the cable railway of the Port Vell, Torre Jaume I and Miramar / castle hotel of Montjuïc. The route lasts 10 minutes and its price is 11€ (one-way trip) and 17 euros (round trip).
Schedules of the cable car of the port
From January 1st to February 28th : 11h-17h30
From March 1st to June 2nd : 11h-19h
From September 9th to October 27th : 11h-19h
From October 28th to December 31st : 11h-17h30
From June 3rd to September 8th : 11h-20h
Closed on December 25th
The cable car of Montjuïc
This cable railway also makes 3 stops : park of Montjuïc, Miramar / castle of Montjuïc of Alcalde. The ride is shorter and its price is 12€ (round trip) for adults and 8€ for children.
Schedules of cable car of Montjuïc 
In January and February : 10h-18h
From March to May : 10h-19h
From June to September : 10h-21h
In October : 10h-19h
From November to December : 10h-18h
You still have doubts on transports or steps to follow for your intership in Barcelona ? Do not hesitate to contact Stud&Globe and our experts in recruitment of international trainees will guide you and will share their expertise. Consult our internship offers and our blog to benefit from many advices.