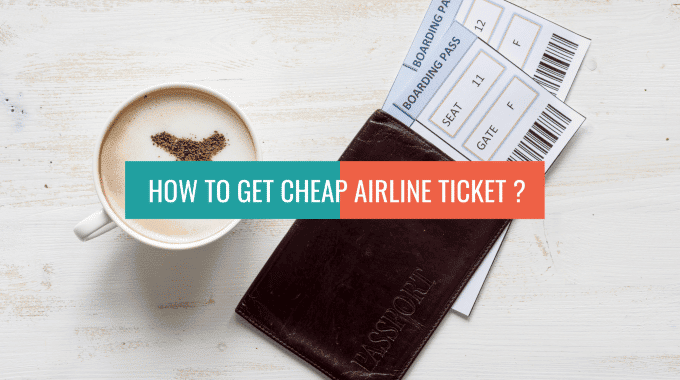 Have you just found your internship abroad and are looking for cheaper airfare? Stud&Globe is here to help.
Getting the best price for a plane ticket can be complicated. Prices change very often and there is no way to guarantee the lowest price. But there are methods that can increase your chances of finding offers.
Using private browsing
You may have noticed that the price of a flight has changed after searching for it several times in your web browser. Flight prices increase when a trip is searched for more than once. The site wants you to book the flight quickly before prices rise again. To get the lowest prices, always look for flights in 'incognito' or 'private browsing' mode.
Be flexible on dates
Airline ticket prices vary considerably depending on the day of the week, the time of year and upcoming holidays. For example, Christmas, New Year and Thanksgiving in the USA. Everyone wants to go somewhere warm in winter or travel during the school holidays. In addition, August is also a popular month for travel in Europe.
In short, if you fly when everyone else does, your ticket will cost more. Try to be flexible with your dates.
Being flexible on the destination: secondary airports
Flexibility is the key. And when you're trying to make big savings, it can go beyond changing your dates. Flexibility in your itinerary can help you save even more.
Most major cities have small secondary airports. It is at these airports that most low-cost flights arrive and depart as the landing fees are cheaper.
For example, RyanAir flights depart from Beauvais airport instead of Paris.
Remember to check how far the airport is from the city centre and how much it will cost.
Look at the best flight comparators
Many of the sites are owned by or work with airlines. Stud&Globe advises you to look at as many comparisons as possible to ensure you get the best deal.
The best comparators are those that have no affiliation with airlines and make their money from advertising.
---
Now that you know how to get cheaper airline tickets, you can prepare your trip with peace of mind.