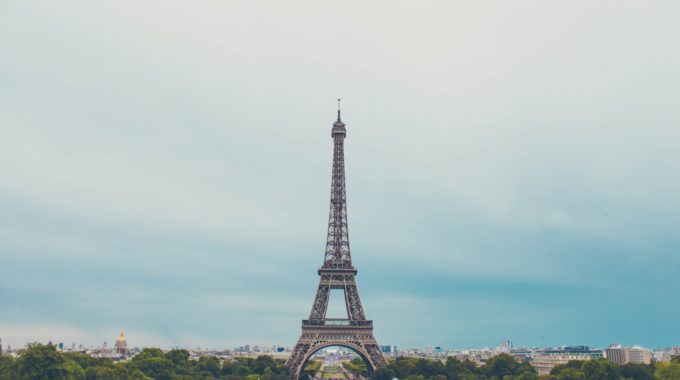 You want to experience the french way of working to get a different point of view of everyday's balance between life and work? You chose the right country because internships are deeply entrenched in its academic cursus. Let's dig for this opportunity!
A country full of opportunities for internships abroad
Only a few countries tend to push students to have a professional experience before they jump into the "real life". France may be the one that helps the most students to have professional experiences. French companies are used to having interns and students alternating between school and work. There is a huge employment market then. France may be then the most compliant country for having an internship abroad.
Moreover, these student contracts are as much regulated as professionals one. In the one hand a minimum wage for interns which is around 577€ per  month for 2018. This is unlikely to be enough to meet your needs in Paris but may be in the other cities where you can benefit a higher standard of living. This wage is still a minimum! You can expect to earn more money if you're going to work in Banking, Industry or other well-paying sectors. In the other hand, students working in France are well protected thanks to a contract signed by their school, the company and themselves. For instance, they can't theoretically work for more than 35h a week. Their responsibilities are assumed not to be critical regarding the fact they are here half for learning.
If you come from a country that takes part to the Schengen agreement, you only need your signed convention to start your internship. If not, you'll have to make a visa which requires a passport up to date, the internship convention
Many places to visit, one culture for each
France is a large country which means there are several attractive cities for your internship research! Even if Paris remains the most common destination for foreigner students, some other cities like Lyon, Lille, Bordeaux or Toulouse may offer you a genuine and unusual stay in France. Through the whole country you can find any sector to work in. From agriculture to finance, every sector is represented in France thanks to its variety of areas.
Besides you can have a higher standard of living in these alternative cities. Food, drinks and housing prices are lower than in Paris, which is the most expensive city to live in. The rents in Paris are expensive because there is a lack of housing in the city. French people have difficulties in finding an apartment in Paris, be sure that you will struggle to find one too. But there is still a way to cope with these problems. LivinFrance can help you organize your housing and take care of your administrative tasks for your short or long-term stay, with no guarantor needed
Granted that's a bit tricky to get your own apartment, sharing a flat may be a good option to share costs, to make friends and of course immerse yourself into the French culture easiler. Otherwise, you should have in mind that you'll need to contract electricity, internet or some services. Gather information before your departure in order not to be lost at your arrival.
A lot to discover in France
You may be interested by the French culture and you're right. France is one of the most visited country in the world, not only for the food but for the whole culture. Keep in mind that you're not shackled to the city you work in. It's easy and affordable to travel across France, so even if you 're not In Paris you'll have the opportunity to go there for a journey! But don't be so focused on the Eiffel tower! Have you ever heard of the Mont Saint Michel, the French Riviera the Loire valley or the Christmas Market of Strasbourg? These are incredible places to discover much more about France.
Convinced to take off? We can help you to find the internship that suits you. You can check our internship opportunities  on our website!